Who The Hell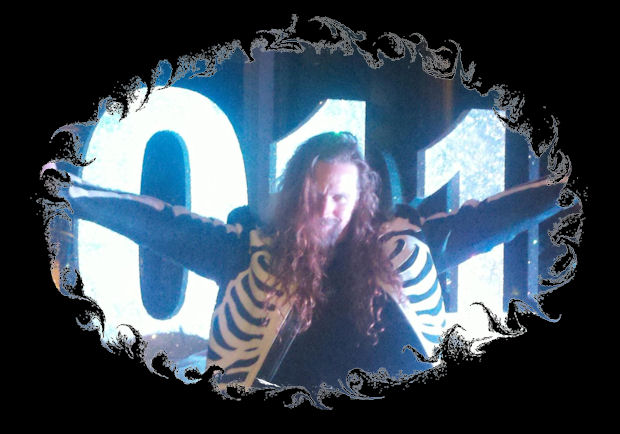 Is Entropy?
Well...I'm glad you asked. I'm something of a fixture in the Los Angeles BDSM scene. Interestingly, right after I wrote that, I looked up the word "Fixture" and discovered that the definition is "a piece of furniture which cannot be moved"...which still kinda' works, actually. In any case, I got my start in the public play/fetish scene back around 1995 when I wandered into into a club called "Submission" in Orange County, California and met the infamous Master Aryn. I was taken aback by his skills and the level of theatricality with which he applied them...particularly his abilities with a flogger. Like so many of us, I had played in private for years, but until I met Aryn I never knew just how glorious...how beautiful...play could be. It was there, watching Aryn swing a flogger at Submission that I decided that I was going to do all I could to be one of the best there was at it.
Before long, I was working side by side with this giant of the BDSM scene at West Hollywood's infamous club Sin-a-Matic, where I served as one of the three house dominants for a few years. It was during this time that I honed my craft and technique. During these early years, I experienced my first Cirque Du Soliel show (Alegria) and became obsessed with bringing the feelings I experienced during that show....that grotesque beauty, terror and sense that what you're watching is, somehow, not part of the reality you've always known...and finding a way to apply it to what we were doing on fetish club stages. Also at that time, I was heavily involved in my studies of Kung Fu. At the end of a double sword form I was studying was a flashy salute, the motions of which I realized immediately would look super cool if done with floggers.
So I tried it.
And it did.
And the technique which has since been called "Florentine FLogging" was born.
Sorry about that...
In any case, this new technique really required a set of floggers which was closely matched in size and weight in order to work as well as I was convinced that it would but, at the time, nobody really *had* matched sets of floggers because there was no real need for them. This unfortunate reality, combined with the hard fact that no matter what I was on the stage at Sin-A-Matic, I was really still just a broke college student who couldn't afford to buy a matched set of floggers, even if I could find one, gave me one option:
I would have to build my own.
From then on, at every club I worked, I would handle every flogger I could get my hands on with an eye toward figuring out how to build them. Eventually, armed with a couple of hides, some hand tools and a book about leather braiding that I bought from the local Tandy Leather, I produced my very first of what was to be many matched sets of floggers. They were made of black and green suede with braided handles and what I now refer to my original-style Turk's heads. That first pair of floggers is still around and currently belong to a noted Los Angeles Dominatrix. That was 15 years ago.
After I left Sin-A-Matic, I went on to start the play space at Bar Sinister in Hollywood, which I later abandoned. Since then I have gone on to be a presenter at conferences, a frequent guest on BDSM related programs, an educator, a featured performer at too many venues to count and, as always, a guy who's just in love with playing.
And during all of that, I continued to make custom floggers for a select number of those around me.
Fast forward to 2010. I was hanging and talking to my good friend Master Eragon, when the subject of flogger construction came up. We started to discuss what it would take to build floggers which rivaled any on the market today. That discussion turned into other discussions and, eventually, into schemes and plans. During that process, we found techniques and technology which made it not only possible...but almost imperative...to start buiilding floggers in larger numbers. The result of those plots, schemes and hard work are 4 identical floggers which have become known as the "E² Project", photos of which can be found in the Funhouse.
So...there it is. that's who the hell Entropy is.
Hi.
I'm Entropy.
This is what I do.